BLOG – Exercising in a Wheelchair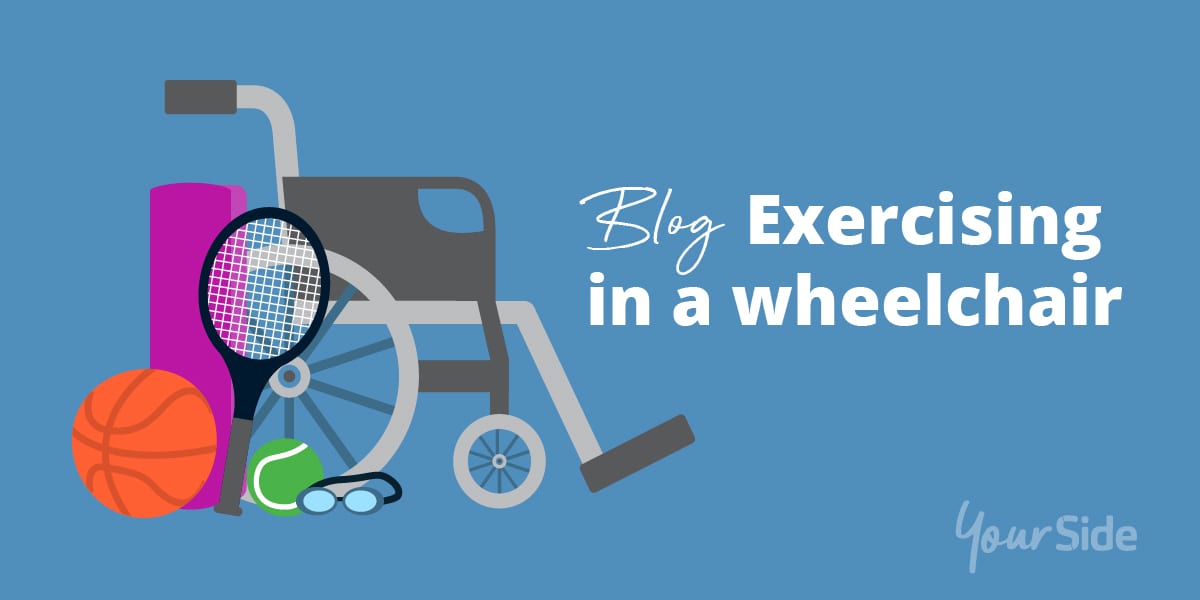 We all know the benefits of physical exercise – it helps with our fitness, circulation, strength, ongoing physical health, and it's great for our mental health too.
So, what about exercise if you or a loved one uses a wheelchair to get around?
Adults aged 19-64, including wheelchair users, are advised to do:
150min a week of aerobic activity
2 or more days of strength exercising
Before you start a new exercise program, it's really important to have a chat with your physiotherapist or exercise physiologist. They can come up with a program that will take into consideration your body's individual needs.
Whether you use a manual chair and push yourself around or you have a motorised chair, looking after your chest and shoulder muscles as well as your back and neck strength is important as these areas can be prone to injury or poor posture.
So, what types of exercise can you do?
Here is a great video to show you some exercises you can do without any equipment. It's been put together by Ben Clark who is a personal trainer and happens to use a wheelchair. He has created quite a few videos on exercising in chair. https://youtu.be/isNkDcmo9qw
Some other ideas for getting more active are:
Stretching – either assisted or by yourself.
Wheelchair Yoga – here is a good example of a routine: https://youtu.be/DYj0Y-QmJc8
Wheelchair Sports – Boccia, Basketball, Tennis, Rugby, AFL to name a few.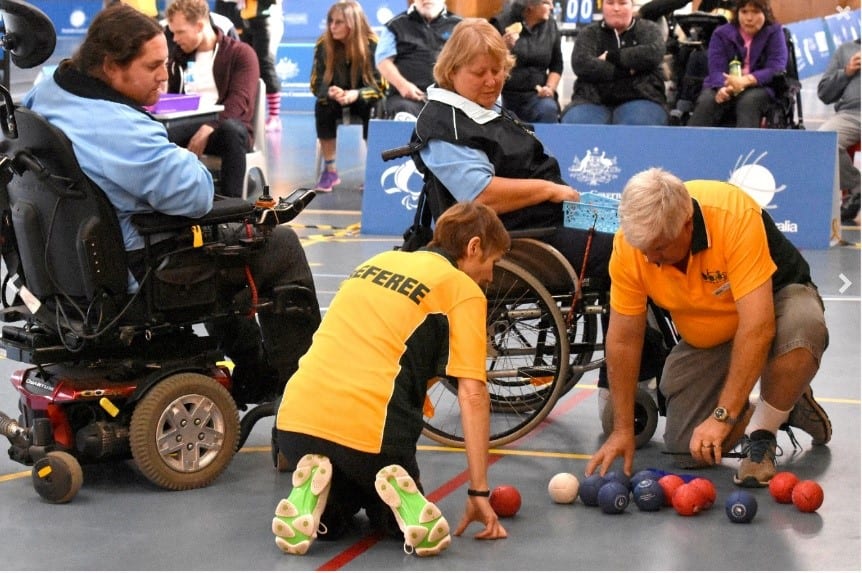 Strength Training – using weights or resistance bands.
Chair Dancing – just for fun or competitive.
Swimming and Hydro-therapy – a lot of aquatic centres are now equipped with accessible hydro-therapy and swimming pools. Access is usually via a ramp or a chair lift. Getting in the water is a great way to get moving, is low impact and is non weight bearing.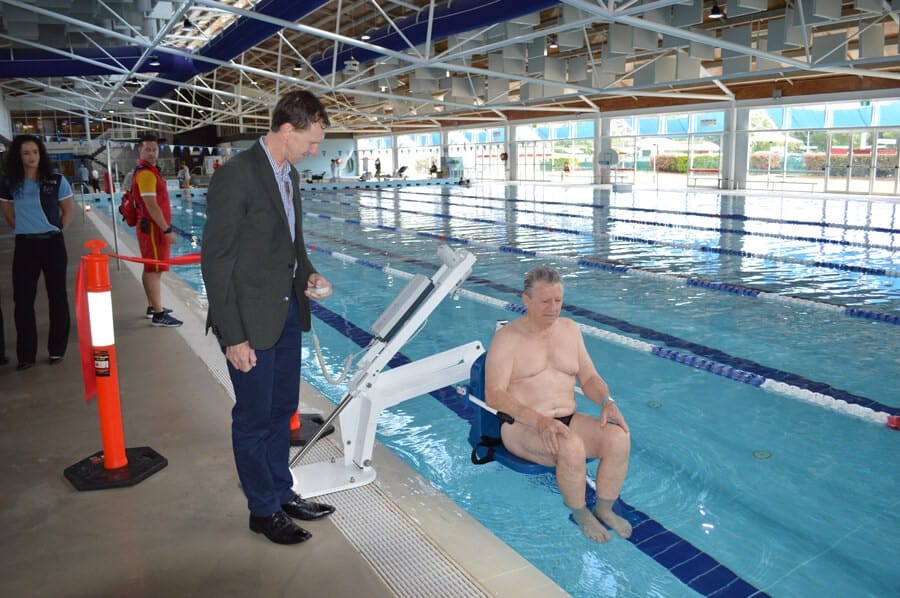 Also, handy to remember is that if you are funded under the NDIS, you can include exercise / recreation and sports as part of your plan. Make sure you set clear goals around what you want to achieve so this can be included in your plan.
Sports activities can fall under two support categories:
Core Supports – Assistance with Social and Community Participation.
Capacity Building – Health and Wellbeing or Social and Community Participation or Daily Activity e.g. for therapy.
You may also have to consider the following inclusions for your plan:
Equipment
Transport
Support needs
If you have any questions have a chat to your Support Coordinator or you can call our NDIS Customer Care Coordinators here at Your Side on 1300 134 332 or email ndis@yourside.org.au and they can guide you through the process of including exercise and sport in your NDIS plan.