COVID-19 Update – 18th May 2020
It's encouraging to see the hard work all Australians have done to minimise the rate of infection of Covid-19. We've really flattened that curve. You will have seen that State and Federal Governments are now working together on a plan to slowly reopen services in stages.

YOUR SIDE SERVICE CHANGES
Our first priority is to keep everyone safe. We recognise that our clients have increased risk of serious harm from this virus. That's why we aren't rushing to restart our face to face social outings. Our plan is to be more cautious, and to see how the first few weeks of relaxed regulations go before we encourage our clients to go on non-essential outings.
We are continuing to deliver our home based service delivery like regular cleaners, gardening or personal care. Some services that can be delivered online have moved to that format.
All changes are designed with your safety and support in mind. All our programs are also able to offer flexibility in how we deliver services right now – so if there is something you can't do but need help with, why not get in touch and let us see if we can help.
Maybe you could access:
Postcard pen-pals
Phone calls for social support
Online group chats or activities
One to one activities at home
Essential grocery and medication deliveries
Please call the Your Side team on 1300 134 332 to discuss options for you, or have a look at our UPCOMING ONLINE EVENTS here:
YOU NEED TO TELL US IF:
You have travelled overseas in the past 14 days; or

You have been in close contact with someone who has been diagnosed with coronavirus; or

Are otherwise feeling unwell or have flu like symptoms, including a fever, cough, runny nose or sneezing.
IMPORTANT NDIS CHANGES TO PLANS, CANCELLATIONS & PRICES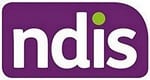 The NDIA has announced changes to the NDIS in response to the ongoing COVID-19 crisis. These are important so please take the time to read about the changes and call our customer service team if you have any questions.
These changes are designed to:
Ensure participants can still access essential supports where needed.
Ensure providers are delivering a safe service to people in the community.
Ensure that providers are able to keep running in very uncertain times and are ready to bounce back when this crisis is over.
These changes are a part of the Australian Government's crisis response plan.
New access to Support Coordination
Effective from 25th March, you can use either core or capacity building funds to access support coordination. This means people can get expert help to find the right support at this time. If you need this help, don't hesitate to get in touch – Your Side works in partnership with a number of reputable Support Coordinators.
Plan Review process changes
If you have a scheduled plan review, the NDIA will contact you by phone or email to undertake the review. As part of this plan review process, you can discuss having a new plan in place for up to 24 months. From 28th March, to ensure participant plans don't end, on the day a plan is due to expire, it will be automatically be extended by 365 days. Previously these automatic plan extensions were for 28 days.
You do not need to do anything to have your plans automatically extended by 365 days.
Temporary 10% price increase for some supports
Effective 25 March 2020, price limits for some supports have been increased by the NDIA temporarily.
These supports include:
Assistance with Daily Life (excluding Supported Independent Living).

Assistance with Social and Community Participation.

Improved Health and Wellbeing (excluding personal training).

Improved Daily Living Skills.
Your Side's prices will go up by 10% for these categories while this measure is in place. This is to ensure that our service can stay open for those who need us, and so that we are ready to ramp up support where needed. This is in line with the extraordinary measures in place funding business and services throughout Australia. This is a temporary measure.
Changes to cancellations policy
Effective 25 March 2020, you will be required to give 10 business days' notice for a cancellation if you want to avoid paying the full fee for a cancelled service. Previously, participants were required to give two business days' notice.
From 30 March, providers will also be able to claim 100% of the agreed support price when a participant cancels a service at short notice (up from 90%).
This change is NDIS wide and will apply to Your Side services.
Visit the Price Guide page on the NDIS website for more detailed information about these changes, or call our team for a chat.

WHAT YOU CAN DO TO SLOW THE SPREAD OF INFECTION
Stay informed by following advice from the Australian Department of Health. Advice may change daily so go straight to the main source, don't rely on social media.
Prevent the spread by basic standard hygiene (hand washing with warm water and soap for 20 secs, cough etiquette, social distancing).
If you suspect you have been in contact with someone diagnosed with COVID-19, contact the

24 Hour Government Helpline

for advice on

1800 020 080

, and let Your Side know by calling

1300 134 332

.
If you have symptoms, call your GP before attending, and practice self-isolation. If you are a client of Your Side let us know too.
The latest advice from the Department of Health can be found HERE, including more on the above and advice in different languages regularly updated.