It's Time to Talk – A Special Event for Carers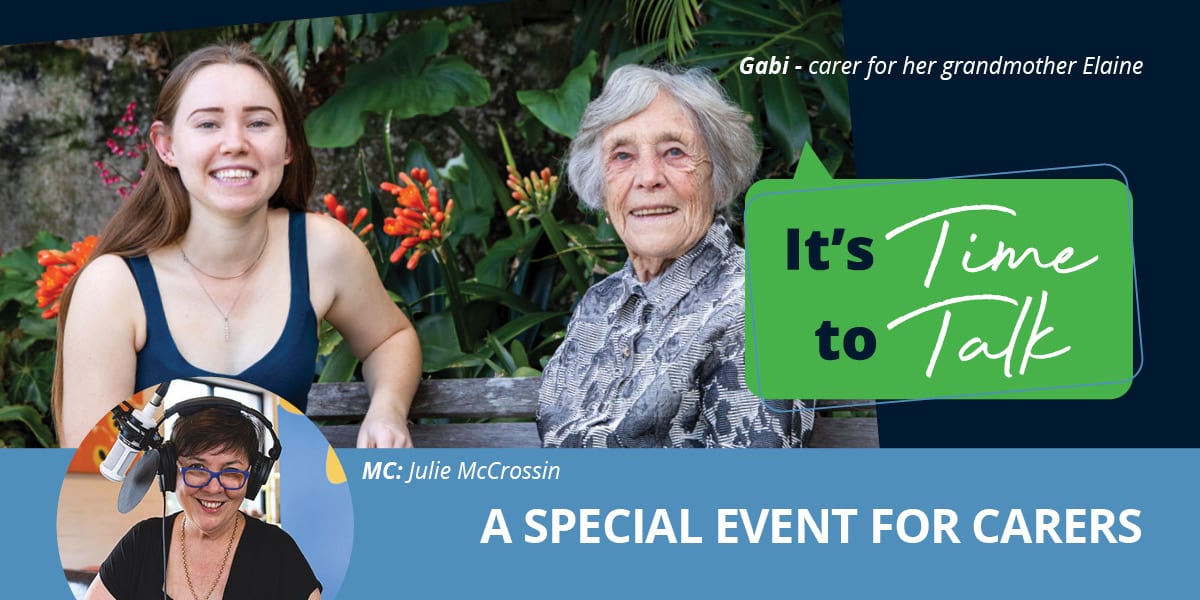 Facilitated by: Julie McCrossin
Julie gets people talking and she is renowned for her warmth, humour, intelligence and commitment to social justice. After 20 years as a broadcaster with ABC Radio National, ABC TV and Network Ten, she is now a freelance journalist and facilitator.
Do you regularly look after a family member or friend who is elderly, ill or has disability?
Are you one of Australia's 2.65 million carers making a huge contribution to Australia by caring for others?
As part of National Carers Week Your Side wants to invite carers to join us for an online chat about issues important to you.
We will be talking about:
Juggling the stress of COVID-19 and your caring role
What to do when the person you are caring for is struggling with their mental health or you are struggling yourself
What financial help is out there
How to find time to look after yourself
How talking to others in a similar situation can take pressure off
What it's like to be a young carer
This free online event will tell you all about what help is out there, and you will hear from real carers like yourself.
Carer Gateway is a new free service where carers can access practical and personal support, and connect with other carers. Your Side delivers this new service in partnership with The Benevolent Society.
There will be two times to choose from:
Thurs 15th October:

10.00am – 11.30am – REGISTER HERE
Sun 18th October: 2.00pm – 3.30pm – REGISTER HERE

*GREAT PRIZE GIVEAWAYS!!
If you require more information email Abby at Your Side – abbye@yourside.org.au or just register above and your link and password to join the event online will come straight to your inbox via Zoom.