Every day is a day to Celebrate People with a Disability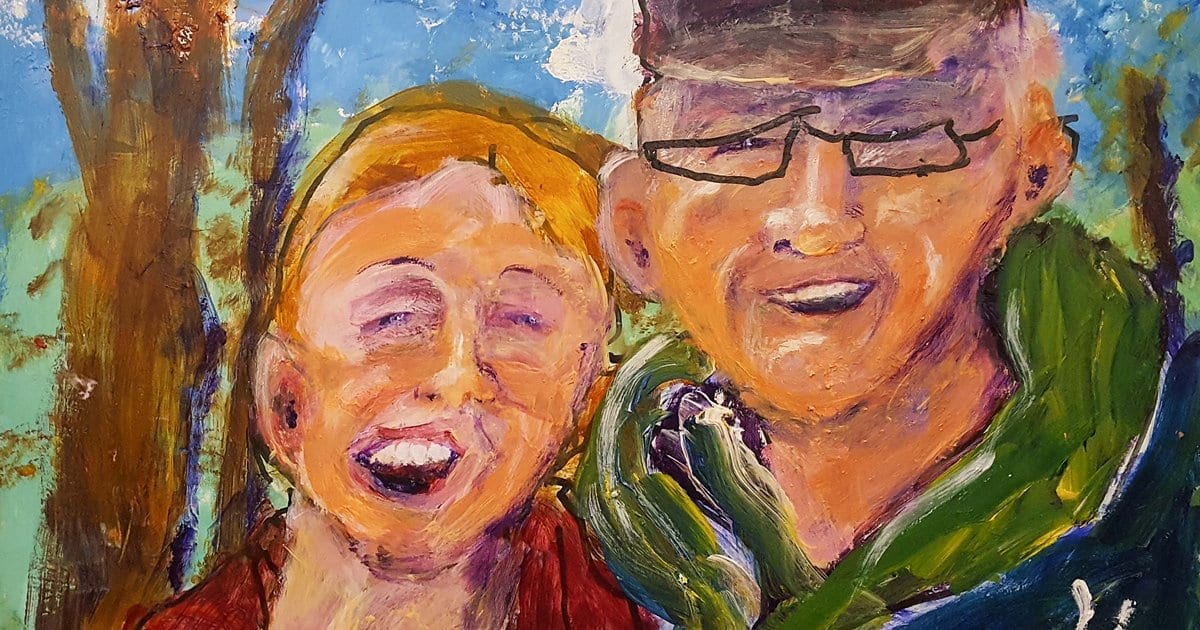 This year, the International Day of People with Disabilities (IDPD) focuses on the empowerment of persons with disabilities for inclusive, equitable and sustainable development as anticipated in the 2030 Agenda for Sustainable Development, which pledges to 'leave no one behind' and recognises disability issues to be considered in the implementation of its 17 Sustainable Development Goals (SDGs).
At Your Side, every day is Day of People with Disability, and we strive to create inclusive services that not only meets the needs of the individual, but also builds the capacity of communities in understanding the extraordinary value that people with disability and their carers contribute.
Your Side / DARTS participant Venessa Crane was announced this week as the First Prize Winner of the Willoughby Art Award, at a ceremony celebrating International Day of People with Disability for Social Inclusion Week. Her artwork titled "Where would I be without volunteers" – featured herself along with Your Side volunteer Bert Oosterhoff. The themes being showcased were: Connect, Collaborate and Celebrate.
The below photo is from the exhibition and includes Venessa's fantastic portrait of her and Bert. This was a wonderful surprise for Bert, who was invited to the exhibition, but had no idea that Venessa had been working on this painting. As you can see, he was incredibly proud to stand alongside his portrait.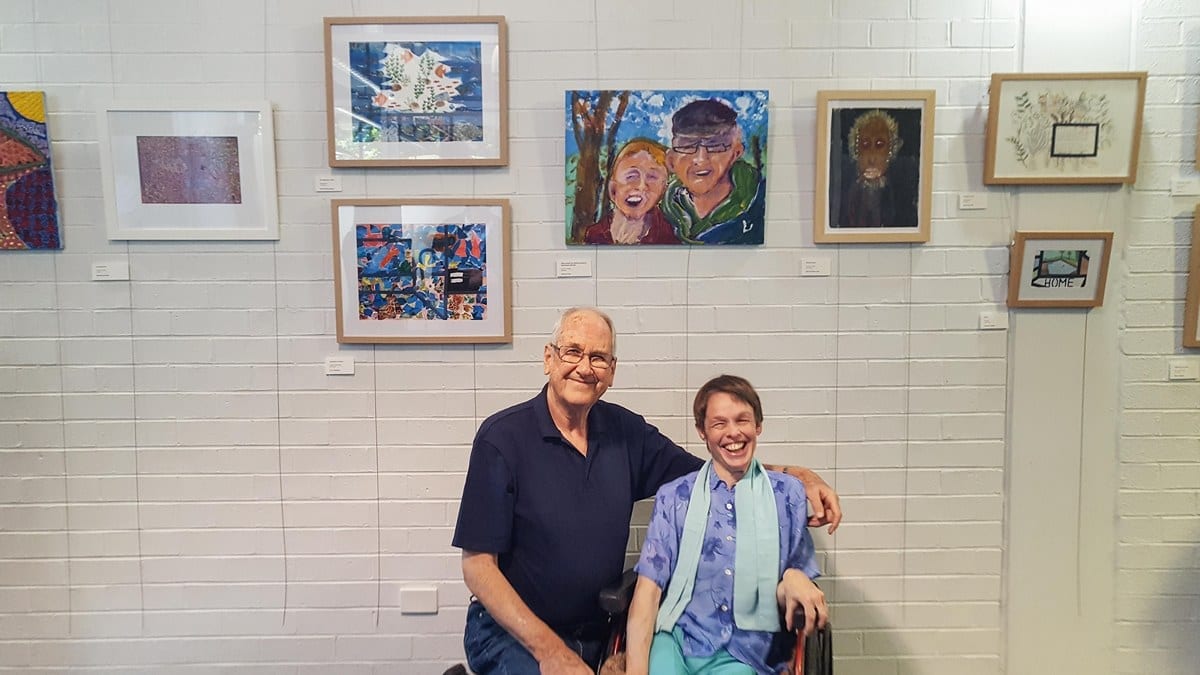 To learn more about International Day of People With Disability, go to the website here.