Strategic Focus
Your Side operates from a secular base and works collaboratively with government, public, private and other bodies to deliver the best possible outcomes for all our customers. We are a public company limited by guarantee, with a membership base and registered as a charity with deductible gift recipient (DGR) status (meaning any gifts and bequests are tax deductible).
Our customer needs will always shape the range of services and products that we deliver, and this type of versatility and responsiveness is unique to our community services sector. The shift to individual funding, choice and control under the NDIS has made this possible and promoted community participation. Our commitment to delivering Total Care to all our clients is a major step forward for providing quality care in the community
Our Strategic Goals
To deliver total care, we will:
create positive customer experiences that improve wellness outcomes
measure our social impact
proactively identify and respond to customers' health and social needs
build a customer-centric performance culture
deliver efficient and high quality standards
maintain a strong balance sheet
Our Constitution
Download PDF: Northside Community Forum Limited
Our Board
View the Board Code of Conduct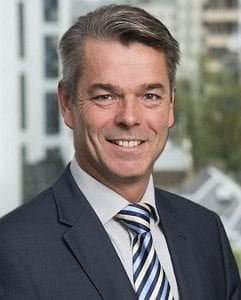 Chair – Stuart Snell
Joined October 2016
Qualifications
Graduate Certificate in Finance, UTS
Bachelor of Arts, Social Science (Communications), UTS
Stuart has over 30 years' experience in business. He is a corporate affairs professional with extensive experience in strategy and reputation management, having worked for large commercial organisations mainly in finance as well as large and complex government agencies.
Stuart is working as a consultant after three years as Executive Manager, Public Affairs and Communications, at Commonwealth Bank, and previously leading the corporate affairs function of Australia's largest life insurance company, TAL, and as Head of Public Affairs at the Australian Prudential Regulation Authority. A former journalist, he was a non executive director for three years at Road Sense Australia and was instrumental in establishing a robust governance structure and charting a successful growth strategy.
---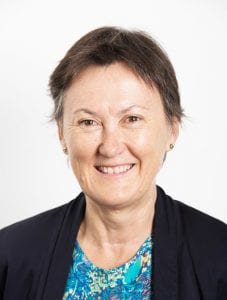 Deputy Chair – Linda Mallett
Joined November 2017
Qualifications
Bachelor of Social Work (UNSW),
Master Of Social Work (UNSW),
Master of Business Administration (Macquarie Uni.),
Grad. Dip. in Dispute Resolution (UWS).
Linda brings insight and experience from over 35 years of working in public sector organisations undergoing major reform. Recent work has focused on: innovative ways of building the capacity of people with disability for exercising choice and control in their lives; key reform projects to expand and improve the range of services for people with a disability; strategic leadership of person centred services for people with complex support needs; stewardship of the Disability Inclusion Act 2014 and Boarding Houses Act 2012 with the NSW Disability Council; and culturally appropriate support for Aboriginal people with disability, their families and communities.
---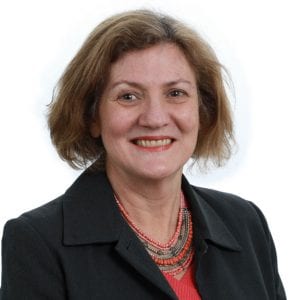 Margaret Kay
Joined October 2014
Qualifications
Masters of Commerce, UNSW
Bachelor, Town Planning (Hons)
Margaret has extensive experience in strategic planning and research in a range of social policy areas, including in Ageing and Disability. She has worked in the not for profit aged care sector and in NSW Government.  As an independent consultant she has advised State and local governments in strategic planning and policy development in the areas of community services, health, education and housing. In her previous role with Local Government NSW, Margaret was responsible for advocating for Local Government in the development and implementation of social policy, including ageing and disability policy in NSW. Margaret is a resident of Northern Sydney. In 2020, Margaret was appointed to the NSW Ministerial Advisory Council on Ageing.
---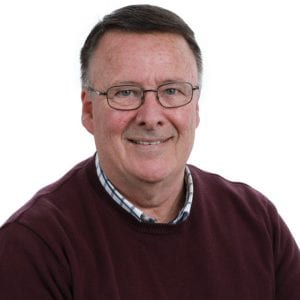 Phil Kerrigan
Joined October 2010
Phil has over 20 years' experience as a senior executive; 15 of them as CEO of multinational organisations, most recently with Fujitsu, AT&T EasyLink, Data General and Wang. Additionally, he was the founding CEO of a successful start-up public company, QuikTrak Networks Ltd. Phil was also the founding Principal of McLean Kerrigan Jackson, a company formed to provide highly personalised executive search and support services to company boards and management teams. He is now focused on management consulting through his own firm, Asenso. Phil chairs a "think tank" of 15 CEOs from diverse industries through his involvement with The Executive Connection.
---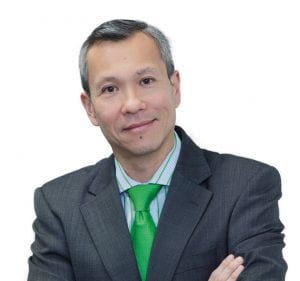 Ramon del Carmen
Joined May 2016
Qualifications
Master of Arts (Business Research),
MBA
Bachelor of Economics
Graduate, AICD
Member, Chartered Accountants Australia and New Zealand
Ramon is a senior organisational leader with extensive experience in highly competitive and heavily regulated environments including commercial banking and telecommunications as well as the not-for-profit health sector. He combines innovation and strategic thinking with strong leadership to deliver results in challenging environments that are undergoing significant and time-critical change.
Ramon is currently the CFO of Sydney North Primary Health Network (SNPHN), which is one of 31 Primary Health Networks (PHNs) established by the Australian Government to increase the efficiency and effectiveness of health and medical services for the community.
Prior to SNPHN, Ramon was the CEO of PCCS (previously trading as Northern Sydney Medicare Local), and also held the position of CEO and Executive Director of St John of God Health Care's two private psychiatric hospitals in NSW for over 10 years.
---
Mathew Tsang
Joined 2020
Qualifications
Bachelor of Mechanical Engineering
Bachelor of Finance
Mathew is an experienced strategist with experience in healthcare, insurance and private equity industries across both private sector and not-for-profit environments. He is currently the Vice President of the Cerebral Palsy Support Network as well as a strategy consultant for Insurance and Care NSW.
Prior to these roles, he spent a significant portion of his career as a strategy consultant working in Sydney, Melbourne and the United States. He has significant experience in advising senior executives on wide range of strategic and operational issues.
---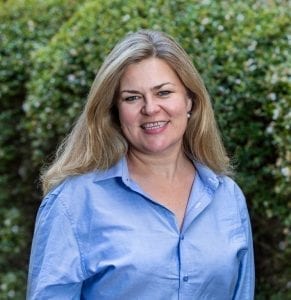 Tam Johnston
Joined 2020
Qualifications
Master of Business Administration
Graduate Certificate in Management
Bachelor of Communication
Tam is an experienced leader across not-for-profit, government and commercial sectors. Starting her career in public relations and communications, Tam has held senior leadership positions including National Program Director with the National Australia Day Council, Chief Executive Officer of the SMILE Foundation and Chief Executive Officer of Variety – the Children's Charity (NSW). Tam now runs a charitable foundation and community programs in the corporate sector and is President of SDN Children's Services. Tam holds a Master of Business Administration, Graduate Certificate in Management and a Bachelor of Communication. She is a graduate of the Leadership for Senior Executives Course at the Harvard Business School and the AICD Company Directors Course. She is a member of Philanthropy Australia and the Australian Institute of Company Directors.
---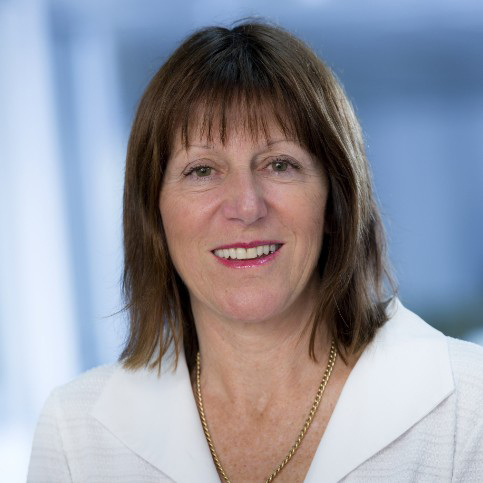 Sonja Walters
Joined December 2020
Qualifications
Master of Business Administration
Graduate Certificate in Management
Bachelor of Social Work
AICD Certificate
Real Estate Certificate,   QLD
Chair, Non-Executive Director, Managing Director and Trainer with over 20 year's experience in the public, commercial and not for profit sectors with particular expertise in aged care, disability, property, education, insurance, occupational rehabilitation, and community services. Sonja's depth and breadth of experience in these sectors has contributed to significant growth, diversification, mergers and improved governance and risk management.
Sonja's key contributions include: improving board governance, C-Suite and key role talent acquisition, restructures, mergers and acquisitions including due diligence and developing key relationships/partnerships with ministers, community agencies and support providers in the areas of aged care and disability. Strategic decision making is key to success and Sonja has facilitated many strategic planning sessions as a board Chair.
Sonja is Australian Institute of Company Directors (AICD) qualified and a Fellow Member of the Institute of Managers and Leaders ANZ.
Our Executive Team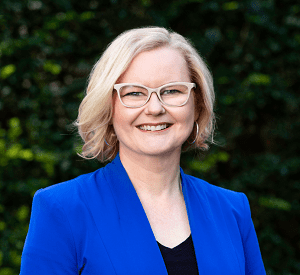 Danielle Ballantine
Chief Executive Officer
Qualifications
Graduate Certificate Commerce (Not for Profit)
Governance Institute of Australia, Not for Profit Officers, Directors and the Board
Bachelor Arts, Sociology, Aboriginal Studies & Australian History
Danielle has held a variety of senior positions in human/health services across not for profit and corporate sectors. Danielle has led the development of client services spanning aged, disability, employment, vocational training, indigenous and mental health. Under Danielle's stewardship, a small not for profit expanded significantly from 2,000 clients in Sydney to over 26,000 nationally, demonstrating strong skills in executing strategy and change management.
Danielle is passionate about customer service and quality. Her dream is that the current systems that provides care and support to vulnerable Australians have simplified and accessible entry and exit points. Her goal is that the Your Side team works alongside our clients, empowering them to make choices, that creates independence and positive life change.
---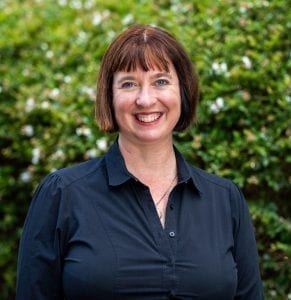 Brittany Jack
Director, Business Growth
Qualifications
Bachelor of Arts/Bachelor of Laws (BA/LLB)
Brittany is an experienced, values-led senior leader in human services, with experience spanning youth, employment, education, homelessness, justice, and now disability and aged care. She has significant experience in UK and Australian contexts delivering large scale, complex funded programs in urban and regional environments.
Brittany is passionate about ensuring social impact is realised in a way that ensures all of us can live full, rewarding lives. She seeks best practice and innovation and is motivated by seeing individuals and communities thrive.
---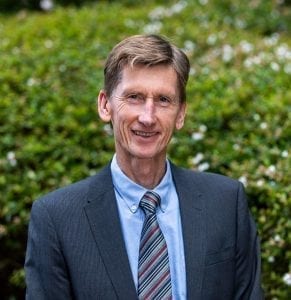 Tim Yeates
Director, Corporate Services
Qualifications
Associate of the Institute of Chartered Accountants of Australia
Bachelor of Economics (invited to join honours program)
Through Tim's extensive experience in financial/accounting roles in a variety of industries, he has developed well-rounded senior financial management skills and commercial acumen.  Tim has worked closely with CEOs and executive management teams to provide timely, accurate and relevant financial information.  Developing strong relationships with external and internal customers has been a key feature of his career with a strong commercial/business focus.
Key achievements throughout Tim's career include finance systems implementation, due diligence participation, cost reductions through negotiations with suppliers, enhancing the accuracy and timeliness of financial data and minimising income tax by optimising structures and deductions.
---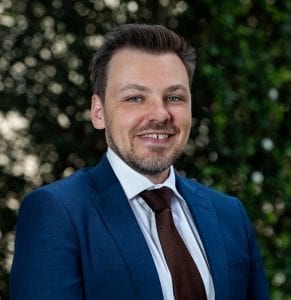 Simon McNamara
Director, Customer Care
Qualifications
Bachelor of Science (Mol. Genetics)
Joining Your Side in 2016,  Simon brought extensive experience in primary health, allied health and community care services from over the past 14 years and has held management positions in both Australian and international businesses.
His experience managing local medical centres, emergency radiology companies and multidisciplinary allied health teams has given Simon a holistic approach to supporting Your Side customers to reach their goals and live their best lives.  He has had extensive experience in working with mental health services, aged care and in the disability sector.

Integrity
If you need to inform Your Side about serious corruption, fraud, or criminal activity you are protected by law as a whistle-blower.
You can email the Chair or the CEO directly on:
Whilst a discloser can choose to remain anonymous while making a disclosure, we encourage all individuals to disclose their identity when raising a concern. This will assist us to gather further information on your report. In accordance with our Whistleblower policy, Your Side will do all it can to always maintain confidentiality before, during and after an investigation into the matter reported.
You can download Your Side's Whistleblower Policy by CLICKING HERE.