Friendship Space Program – Virtual Meetup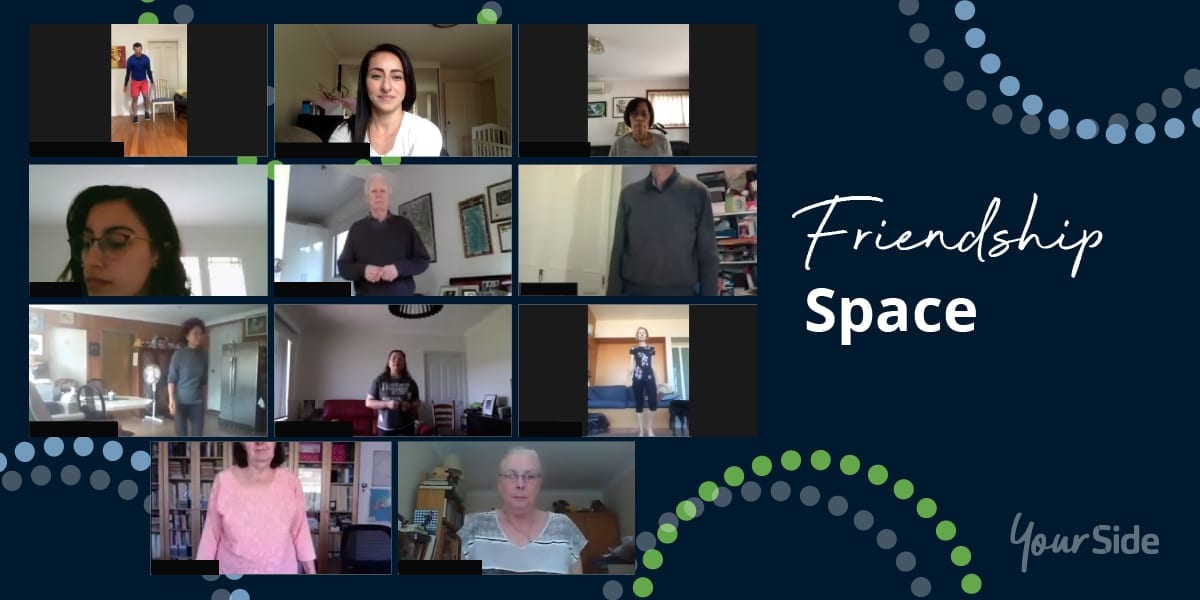 Distance is not stopping these lovely folks who are part of our Friendship Space program from meeting up and staying active together! Your Side is continuing to adapt our services to stay connected by holding meetups via Zoom.
The Friendship Space program is designed to reduce social isolation in older people, promote community connection and facilitate age related activities and information sessions. In the past they have hosted yoga and art classes, discussed topics such as nutrition, pain management and even the origins of each member's name.
More recently, the group held an online session about staying active and mobile. The 60-minute class consisted of an introduction, warm up, bodyweight and chair assisted workout. This was followed by a dynamic cool down, which included both yoga inspired movements and static stretching.
So what's next? The Staying Active and Mobile session will be running again on the 5th and 12th of May. Bookings are essential.
For more information about Friendship Space or to book:
Call: 1300 134 332 and ask for Yara