Good News Story – DARTS Rate My Plate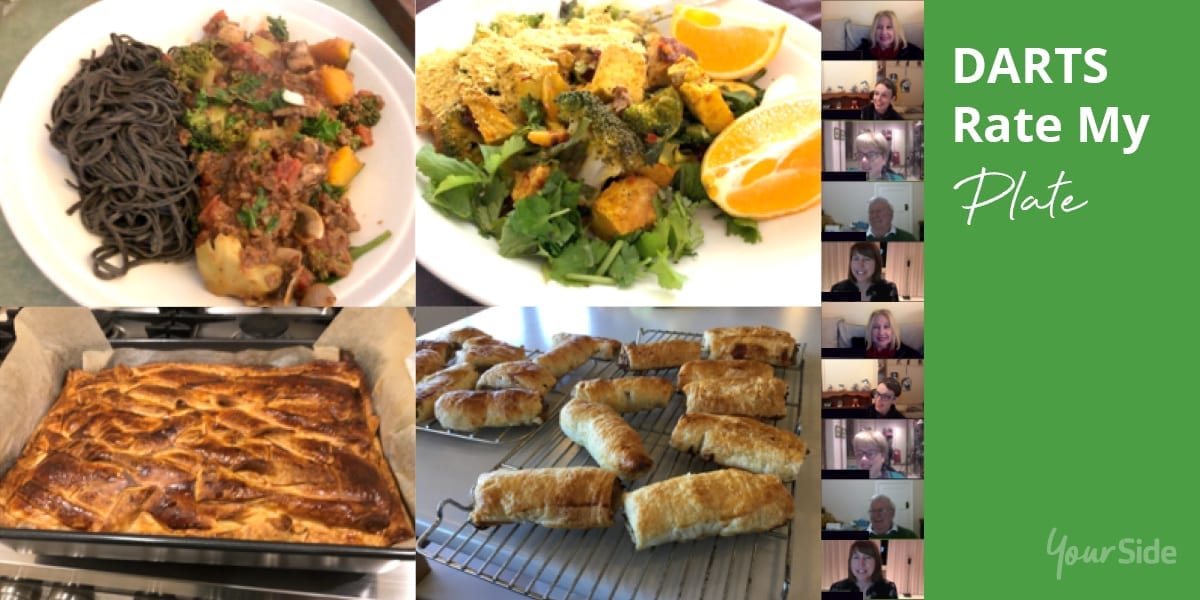 The Your Side DARTS Program provides recreational and social activities for adults in wheelchairs. Since May, we have moved online with new activities and the group has been loving it! One of these activities is "Rate My Plate" where everyone shares a photo of a dish they made to discuss. What better way to bond than over food?
One of the participants has kindly shared with us the recipe for their dish. Yum!!
ORGANIC TOFU STIR FRY:
Ingredients
Sesame Seed Oil – 1 tablespoon
Organic Tofu – 500g packet
Organic Broccoli – cut up
Organic Kale –  few leaves chopped
Organic Baby Spinach – handful
Organic Mushrooms – about a cup sliced
Organic Onion – 1 medium chopped
Organic Sweet Potato – cut into diced pieces
Organic Green Capsicum – cut into bite size pieces
Organic Ginger and Garlic – finely chopped
Organic Coriander – a chopped handful (to be added once served)
Organic Turmeric Powder – 1 tablespoon
Sweet Chilli Sauce – 1 or 2 tablespoons
Soy Sauce/Tamari – 2 tablespoons
Nutritional  Yeast – to sprinkle over the meal once served
Method
Add oil to frying pan and wait for it to heat up.
Cut tofu into squares and fry on high then lower heat, until browned.
Add soy sauce or tamari and stir.
Add sweet potato, then cook on medium low heat. Always cover pan until finished cooking after stirring in new ingredients.
Add cut broccoli flowers and stalks.
Add turmeric powder and stir it in.
Add mushrooms, onions, green capsicum, and stir.
Add sweet chilli sauce and stir.
Lastly, add the chopped kale and spinach on top to wilt.
Cover and turn off heat.
Before Serving
Stir wilted kale/spinach into the mix and sprinkle the chopped ginger and garlic.
Sprinkle with nutritional yeast and coriander.
Salt and pepper to taste.
Delicious!! A 5/5 rating from us.
"Rate My Plate" is running again in July but with a French twist to celebrate Bastille Day. The sessions are on Friday 10 and Tuesday 14. You can also check out the other DARTS activities on for the month by CLICKING HERE
For more information about the DARTS Program or to book a session:
CALL: (02) 8405 4422 and ask for Dita or Kay
EMAIL: actcoord@yourside.org.au