It's a DATE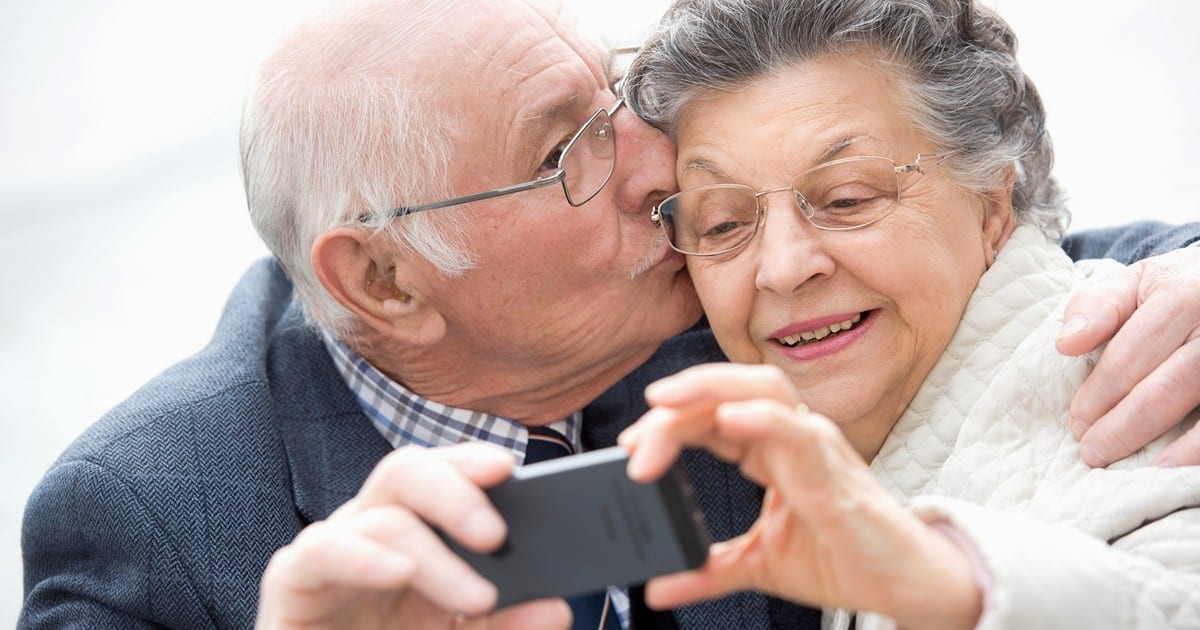 Older people are increasingly embracing dating, and that's a good thing.
Have your parents or grandparents jumped into the dating scene?
Greater numbers of older Australians are dating again after divorce or the death of a partner. And even though this might come with its own challenges for their children and carers there are reasons why this is good news!
So, why is dating for older people a good thing?
40% of people in residential aged care have no visitors at all.
Dating reduces social isolation & loneliness, major causes of poor mental health.
Relationships improve communication through ongoing verbal and non-verbal contact and increased socialisation.
Social activity reduces depression.
Dating can improve the quality of other relationships.
Having an active timetable and someone to share it with reduces declines in health.
Companionship with intimacy is a good mood booster.
FACTS:
59% of people who live alone report that they are widowed.
An analysis of widows/widowers aged 65 and over found that 18 months after the death of a spouse 37% of men and 15% of women wanted to date.
Seeing an ageing parent go back into the dating scene can be confronting and upsetting for some people, but it doesn't need to be. It is important to talk about any issues when they come up and always keep the lines of communication open. Remember, your parent's happiness should be number one priority and it is important to support them through their new dating journey and adventures. They probably supported you through your dating years, right?
Five things to talk about with an older person who is looking to date again:
Have an open conversation about the benefits and risks of online dating and social interactions. The number of seniors using online dating has nearly doubled in the last 6 years and being internet smart and safe is important.
Help them feel confident in their ability to make decisions and spot fraud or scams.
Speak about the benefits and risks of sharing personal information online or directly.
Be supportive! Dating has many advantages for health and lifestyle. Having the support of loved ones will make a big difference in the dating experience.
Talk about safe sex. From 2014-2017 the rate of STDs in people over 60 increased by 23%. It's important to talk or lead your parent in the direction of information and help if they need it. Yes, it's awkward. You were awkward as a teenager too. You will both be better off for having the talk, trust us.
Your Side is a non-denominational, not for profit provider of support to people over 65. We deliver services that help older people live safely and comfortably at home, including cleaning and meals assistance, personal care, nursing, podiatry and more. We even do social outings (but the dating part is up to you!).
TO FIND OUT MORE ABOUT OUR SERVICES, CONTACT OUR DEDICATED CUSTOMER CARE TEAM:
CALL: 1300 134 332
EMAIL: hcp@yourside.org.au
WEB: www.yourside.org.au/home-care-packages-sydney/