Media Release – Our local young people are becoming dementia friends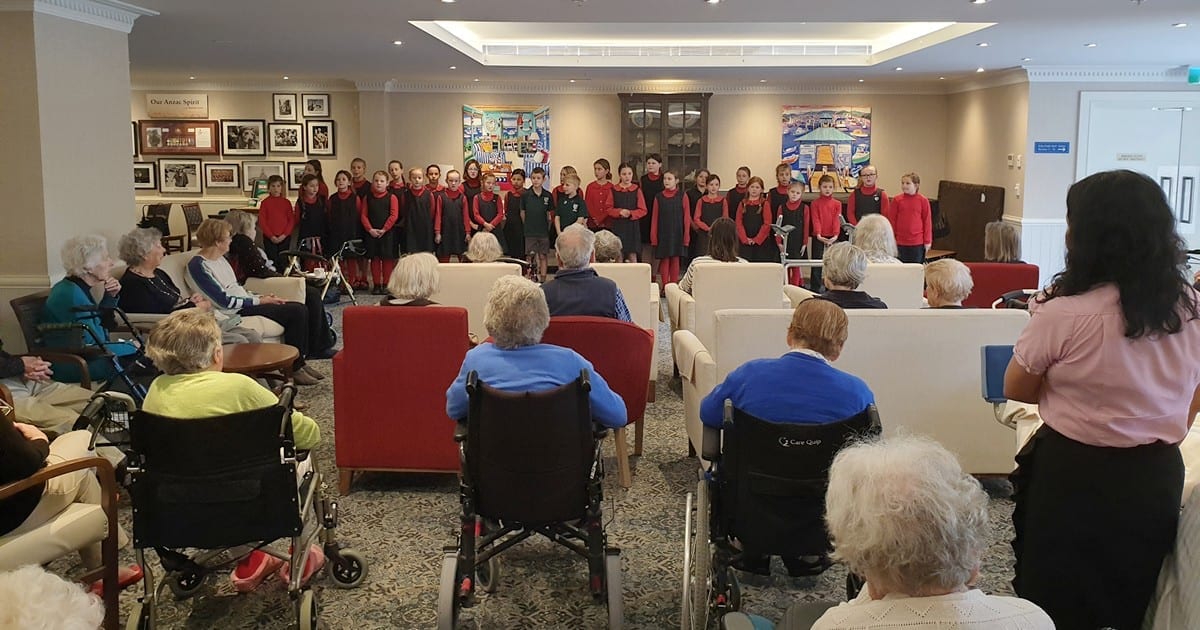 Did you know there are currently 6,313 people living with dementia on the Northern Beaches, which is expected to increase by 151% by 2058?
Dementia Friendly Communities
The Northern Beaches Dementia Alliance aims to create a 'Dementia Friendly' Northern Beaches community by encouraging school students to become 'Dementia Friends'.
Primary school students in the Northern Beaches are participating in workshops to help children in years 3 to 6 learn about dementia and what it means to live with dementia. By participating in the workshop, students are certified as Dementia Friends. The Dementia Friends program, created by Dementia Australia, empowers students to make a difference in the lives of the people they know with dementia.
The Dementia Friendly Community Project Manager from Your Side Australia, Ilsa Bird, says, "The incidence of dementia is increasing in our community. It is important to equip and educate the next generation with knowledge and understanding to create a supportive community environment".
As part of this initiative, primary schools are also participating in an intergenerational music program. School choirs that have become Dementia Friends visit and perform for local aged care facility residents. Music offers an opportunity for students to connect with older people who often feel isolated in care.
Avalon Public School was one of the first schools to participate in the 2019 pilot program. Avalon Public School Choir Director, Jennifer Cincotta, comments, "This was an immensely enriching experience for the students. The interactions between students and residents were heart-warming and there was much joy on both sides."
To date three primary schools and four aged care facilities have already participated in the pilot program. Further sessions with primary schools will be held during November 2019 and April 2020. The Dementia Friends program will also be offered in local high schools in late 2019.
UPCOMING DEMENTIA FRIENDS INTERGENERATION MUSIC PROGRAM EVENTS:
| | |
| --- | --- |
| Date: | Tues 19th November 2019 |
| Location: | Avalon House Nursing Home, 14 John Street Avalon |
| Time: | 10.00am – 11.00am |
| | |
| --- | --- |
| Date: | Thurs 28th November 2019 |
| Location: | Mona Vale Nursing Home, 33 Bassett Street Mona Vale |
| Time: | 1.00pm – 3.00pm |
What is a 'Dementia Friendly Community'?
A dementia friendly community is a place where people living with dementia are supported to live a high quality of life with meaning and purpose. It is a place where people living with dementia are understood, included and accepted. In addition to the Dementia Friends and music program in schools, the Northern Beaches Dementia Alliance is delivering the Dementia Friends program with community groups, organisations and local businesses.
For more information, contact dementiafriendly@yourside.org.au
—ENDS—
For media enquiries, please contact:
Abby Edwards
Marketing & Communications
E: abbye@yourside.org.au
P: 0417 808 107
The Northern Beaches Dementia Alliance was initiated in 2018 by Ilsa Bird from Your Side Australia. The Alliance consists of aged care, dementia and healthcare professionals as well as community members, people living with dementia and their carers. The Alliance is currently chaired by Ilsa Bird from Your Side Australia and includes partnerships with Sydney North Health Network, CCNB, RSL LifeCare at Home, Just Better Care and HammondCare at Home.