Physical Activity & Ageing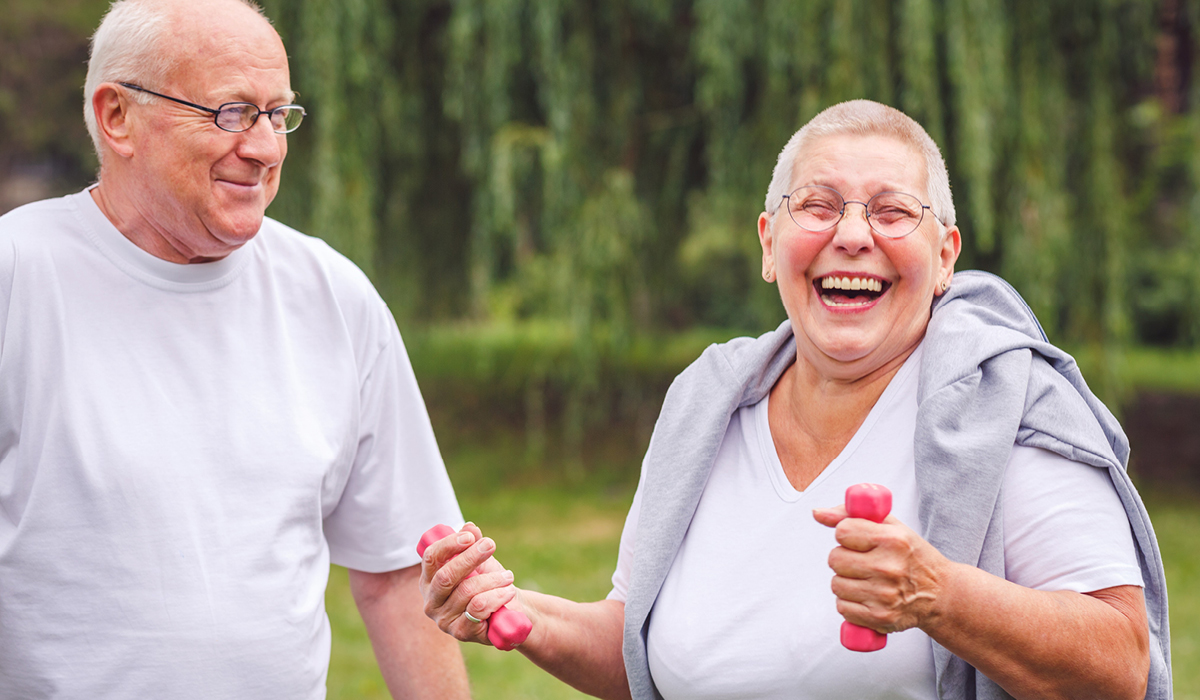 Exercising can seem a bit overwhelming as we start to age, but it doesn't have to be. Regular exercise has many advantages for your health and wellbeing as we all know. It helps to counteract some of the adverse physiological, psychological and cognitive consequences of ageing. Important areas to focus on for healthy ageing is strength, mobility and flexibility because as we get older these are the first things that start to deteriorate. Exercise recommendations for people in their 60s are things like yoga, dancing, walking, swimming and aqua aerobics. For people in their 70s and beyond things like walking with friends or joining group classes led by professionals are recommended.
The benefits of regular exercise for 65+:
Regular exercise decreases the likelihood of developing arthritis, heart disease, obesity and depression in our ageing population and if the above symptoms are already present it can help alleviate and lift mood.
Men and women 65+ that exercise have a lower risk of losing mobility as they age.
Working out for as little as 15min a day, 3 days a week can help reduce risks of Alzheimer's and dementia.
Regular exercise can counteract some of the adverse physiological, psychological and cognitive consequences of ageing.
Exercise helps improve mood, confidence and self-esteem
The risks of developing major cardiovascular and metabolic disease, obesity, falls, cognitive impairments, osteoporosis, and muscular weakness are all decreased by regularly completing activities from low range walking to vigorous cardio.
Regardless of the activity a key outlook to focus on is exercise helps improve your quality of life.
Here are some great tips and incentives to get you going:
Having strength to do things like standing up, sitting down and walking needs a focus on leg exercises such as ankle circles, step-ups, calf raises, leg curls, and squats.
Leg exercises also reduce fall risks.
It is important to find the right level of activity for each individual – everyone is different and even people of the same ages won't have the same abilities.
It is recommend that you do physical activities and exercise you are interested in – otherwise there will be a lack of motivation. It is more fun this way as well.
The primary goal of any exercise program is to improve and maintain a day to day routine.
Strength training (light weights) and balance work (yoga) is important, but cardiovascular exercise (brisk walking and water aerobics) is also highly beneficial.
Examples of simple strength training exercises: overhead press, hip extensions, side leg raises, curl-up and even walking with a couple of light weights or cans in your hands.
Examples of simple stretching exercises: upper body stretch against the wall, hip and lower back stretch while lying down, and shoulder stretch with a dishtowel.
Examples of simple balance exercises: toe stands, heel to toe walk, stand on one leg then the other.
A couple of good places to start:
Staying active as we get older is important. After all of the physical health benefits, it also makes us happier. There are numerous reasons to get out there and get fit at any age; find one that works for you and enjoy!