Today Extra (Ch. 9) – Caring for your elders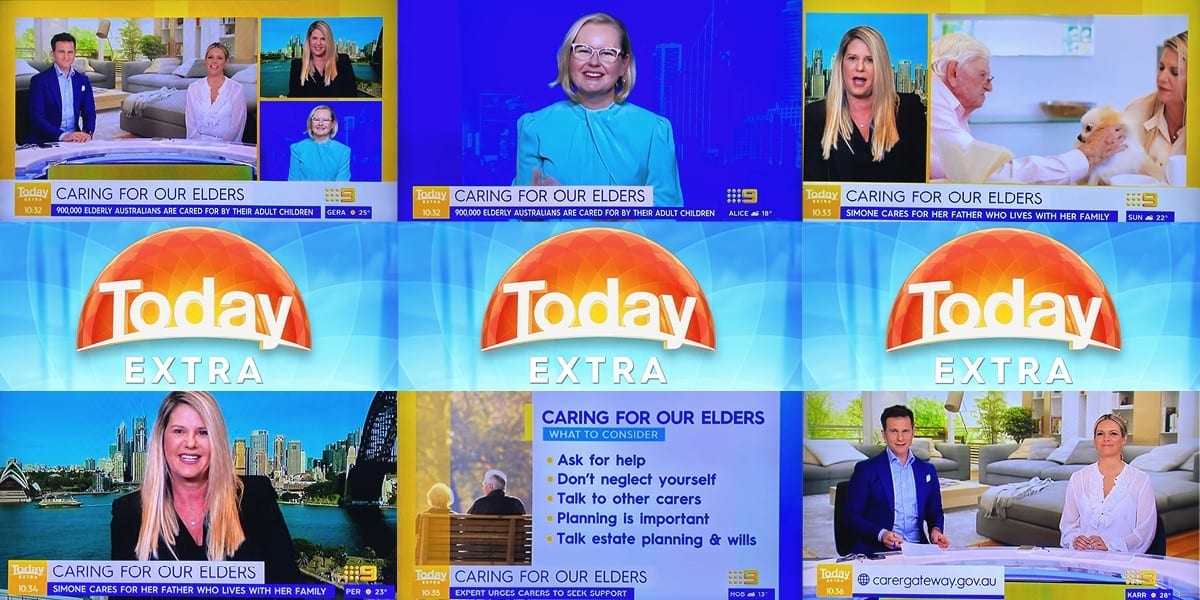 Our amazing CEO Danielle Ballantine and carer Simone Fleming featured in this fantastic story on Today Extra (Channel Nine) about caring for your elders. Danielle highlighted the services that can be received through the Carer Gateway and Simone shared her personal carer story about looking after her elderly father James with 4 teenage children still at home.
Reaching out for help and support as a carer when you need it is so important.
Contact the Carer Gateway on 1800 422 737 or go to www.carergateway.gov.au and get your Carer assessment.
To watch the full story, click below: