What to Expect from Your Home Care Assessment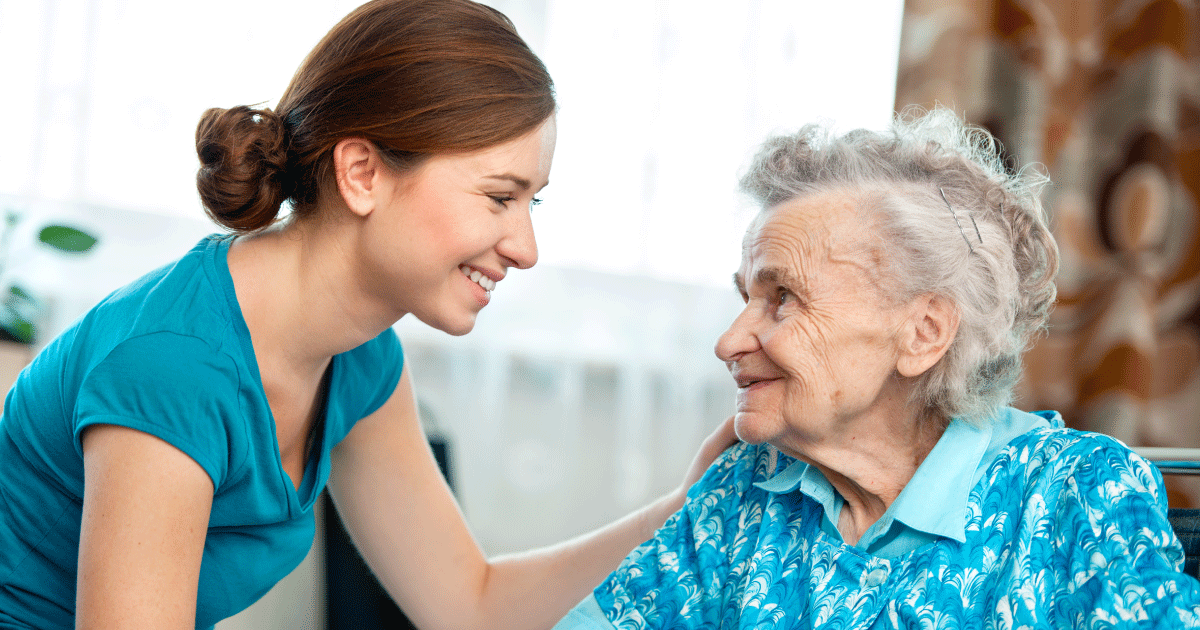 Do you have a home care assessment coming up? Reaching out for support to help you stay living in your own home can sometimes feel daunting.
We interviewed an experienced assessor to help give you the inside track on what to expect from your home care assessment.
Who is coming to see me for my home care assessment? What are their qualifications?
All assessors have accredited training and support relevant to their role, and assessors in the higher needs team (ACAT assessors) often are qualified allied health professionals. All assessors undergo screening like police checks.
What are the assessors looking for?
Your assessor will talk to you about what you are managing well and where you may need a little bit of support. For example, they will talk to you about:
your interests and what you enjoy doing
how you manage getting to appointments
doing the shopping, cooking and cleaning
They will ask you some questions about your social connections such as a partner, family or friends, and whether you have any support in place. This can include friends or neighbours who help you a bit or paid services such as gardening or cleaning. They will talk to you about your health and how you maintain it.  
What questions can I expect?
A lot of assessors gather this information having a natural conversation. 
Information is only collected if it is relevant to the Home Support Assessment. For example, your assessor will never ask you about your finances.  
Your assessor will work with you (and your carer or partner) to develop a Support Plan. This Support Plan outlines:
what things you wish to keep doing yourself
what your main concerns are
what you want to achieve
what support services you need, and
any referrals to services that you agree to.
How long will it take?
The visit usually takes about an hour. It may take longer if you have a partner who is your carer because the assessor will also talk to them about how they are managing, their health, and whether they need any support. The assessor will want to make sure your carer is able to continue providing you with support. It may also take longer if you need an interpreter.  
The assessor will complete the documentation for your assessment and send you a copy of the Support Plan, usually within 2 business days of the home visit.  
Are they going to ask me any trick questions? 
No. The questions they ask will only be to collect information about your health and support needs. Your assessor will talk to you about your rights and responsibilities and about how to make a complaint. If you are unhappy with any aspect of the assessment you are encouraged to speak to your assessor about it or to speak to their supervisor or manager. If you are not satisfied with the response, you can phone the Aged Care Complaints Commissioner at 1800 951 822 or you can phone My Aged Care at 1800 200 422.  
Your assessor should always explain the assessment to you and tell you about what information they will be recording.  They should also tell you about privacy and confidentiality and who will see the information that is collected.  
Your assessor may take hand-written notes or may record relevant information straight into the Client Record on their laptop. You can have access to your record by contacting My Aged Care. 
Will they put me in a home? Can I fail the test and have them think I should go into a home?
No. You have the right to choose how you want to live your life. If you need some support you have the right to choose whether you want help or not, who will provide any help, and how often they will come. No one can make you do anything you do not choose to do. This includes your partner, your family, your carer, your children, a service provider, and a health professional. You can listen to their recommendations and make up your own mind. 
What happens after the assessment?
You will be given a copy of your Support Plan. This contains a summary of the assessment, the basic plan, and how to get in touch with services.  
You then phone the service provider of your choice, like Your Side, and talk to them about the details of the support. For example, what times and dates you need the service, and the cost of the service. Most people are eligible for some government funded financial aid for the costs of support in their plan.
What misconceptions do people have about home care that you can clear up?
Commonwealth funded services provide additional support to help people continue to live independently and well at home and in the community. That's because most people want to stay in their own home as long as possible and because we all benefit when our community is strong and people make their own choices.
However, services can only be provided for an identified and assessed care or support need. You might need to make a contribution from your personal finances, and those with more resources might be expected to make contributions to help meet their own cost of living.
Services are always designed only to take over when a person can't do it for themselves anymore – because it's better that a person retains as much independence as possible. For example, it's not a cleaning service, rather it's a support worker who takes over the cleaning jobs someone is struggling to keep up with.
What can a carer do to make things run more smoothly?
The assessor will include the carer in the conversation and part of the process is also to assess their needs to make sure they can keep giving support. Where the partner is a carer and similar age, often the partner is assessed at the same time.  
If you care for someone who is having as assessment, show them this guide and assure them that you plan to be there to support them in the process and afterwards. 
Remember:
This process is designed to help you stay in your own home safely and comfortably, which most of us prefer. In 2017, around 800,000 older Australians accessed support at home – many more than live in residential facilities. Getting the right support in place will help you live a full and engaged life.  
We can help guide you through the process. Call 1300 134 332 or enquire online to speak to our friendly Customer Care Team.