Your Side's Home Care has been "out of this world!"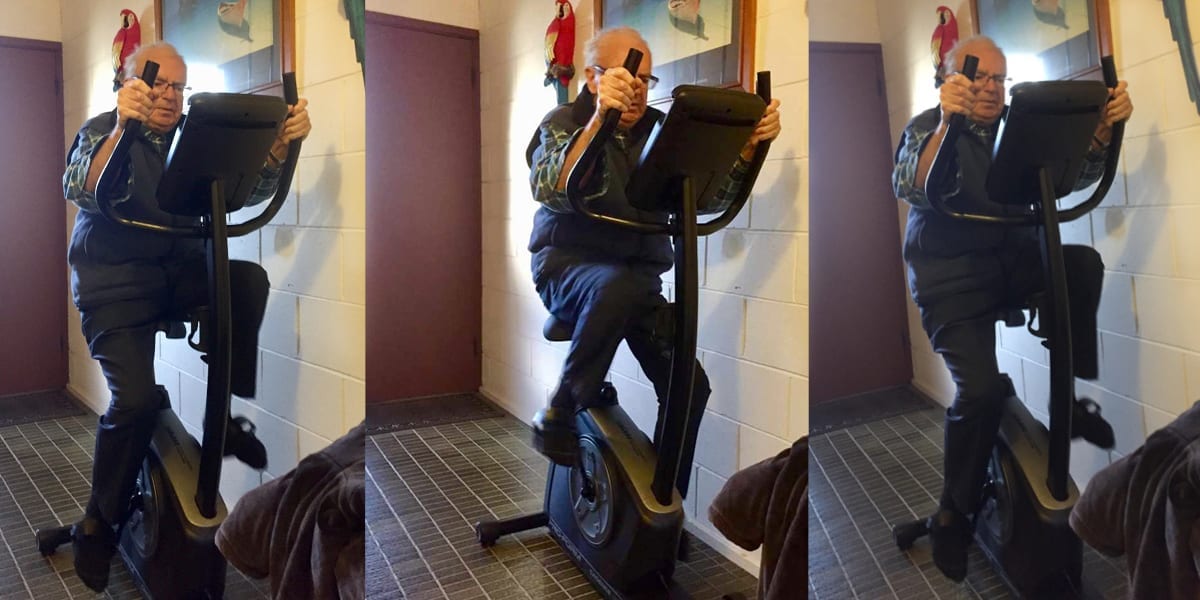 Home Care Package clients Ann Marie and Richard share how they have been beating Covid-19 isolation with the help of the Your Side team.
How have you been coping during Covid-19 isolation?
"We have been coping quite well during the Covid-19 isolation because over the past few years we have had a very limited social life due to ill health.
However, we do miss occasionally going to the social events with the Your Side group. We also miss seeing the friendly faces of our peers and the staff that accompany us on these events. But most of all we miss not seeing my son who lives and works in another state and being with our friends and extended family; especially the children when, and if, a social event should have occurred like birthdays etc."
What have you been doing to stay fit, active & healthy?
"We have been using a cardio exercise bike which was provided to us by Your Side via our Home Care Package. We have also been enjoying healthy meals which have been subsidised by Your Side's Home Care Packages during this isolation period. That has been great!
We use social media to catch up with friends and family, and we look at live stream worship services online. Holistically, these aspects cover the physical, social and spiritual side to staying fit and mentally healthy during this isolation period."
What has been the most challenging of Covid-19?
"Not being able to socialise every now and then and having wear masks and gloves every time you venture out of home. And constantly being alert so as not to get Covid-19 when going out to medical appointments or the shopping centre."
How have Your Side's Home Care Package supports and services helped you during Covid-19?
"The services provided by Your Side via the Home Care Package have been 'out of this world'. The exceptional team at Your Side are to be commended for their kindness, assistance, and reassurance during this difficult time.
Special commendation should go to the social support coordinator Jennifer and most of all Amanda Bacic who has been absolutely amazing! She has gone the extra mile to make sure that we are provided with equipment to continue exercising because going to the gym has been out of the question at this time. She has also activated the required assistance to make our life as comfortable as possible – both in the home and in the garden.
Amanda is professional and efficient in her research and in the delivery of services that are required. She has a very friendly and kindhearted disposition. She listens intently and follows up promptly with the services that are required at the time. She is always pleasant to talk to, and we have found her to be a great source of comfort in these difficult times.
It is with a deep sense of gratitude that I write this. I feel so lucky to have this wonderful organisation and dedicated team in our lives. I cannot ask for more."
To become a Home Care Package client with Your Side:
CALL: 1300 134 332 and ask for Amanda or Bojana
EMAIL: hcp@yourside.org.au