Changing Your Home Care Provider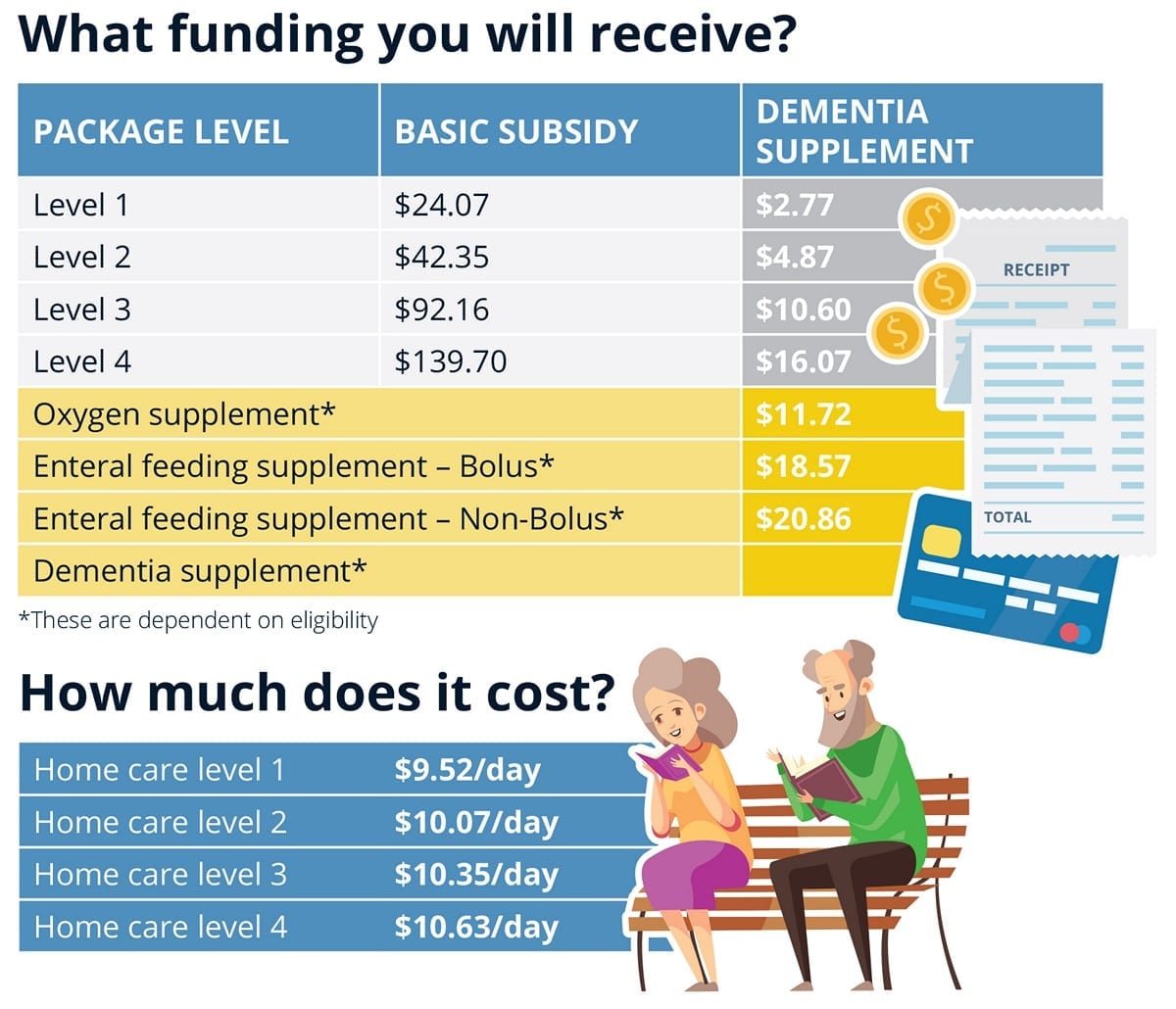 Changing your home care provider can seem tricky and confusing, but that is why Your Side is here to help you through it! Our expert on Home Care Packages, Bojana Stancic, has answered some frequently asked questions about switching providers. Whether it's someone helping you change your provider or how much money it will cost to do it – Your Side is here to help.
Q: Am I able to change my Home Care Package provider?
A: Yes, home care packages are transferable. Any unspent funds are also transferred to the new provider*. If you are thinking of changing, you should have a look on the My Aged Care website for providers in your area, and look on the provider websites or call some of them to get information to compare to your current provider. It will help if you have your statements and support plan from your current provider as well so you know what you are paying for currently. The Q&A below will help you work out what to ask.
Q: Is there someone that can help me change my change my Home Care Package provider?
A: Yes! You can talk to us here at Your Side about the process, we can help you and guide you through the entire thing. We aim to take away any of the stress or burden and get you onto the best Home Care Package available. You can also research online via Google and the My Aged Care website.
Q: How long will the process take?
A: This will depend on what your current home care package providers exit notice period is. However, at Your Side we can put services in place quickly with only a few days' notice, in most cases.
Q: What are the steps you need to complete in order to change providers?
A: The My Aged Care website gives a step by step guide on what you need to do to change providers.
But you can always call Your Side to ask any questions you have at any stage in the process, we are happy to guide you through.
The steps are:
Research providers in your area (Google and My Aged Care are good websites to use, or you can use the phone).
Make a shortlist of 3.
Meet them in person to make sure they can meet your care needs.
Choose the one that suits best, taking into account price, quality, and how responsive they are. Let them know you've chosen them.
Give notice to your current provider and double check if you have an exit fee (if you switch to Your Side, we will pay your exit fee up to the value of $500).
Let My Aged Care know you want to transfer your package to a new provider, so they can reactivate your referral code. Make a note of that code, you will need to give it to your new provider.
Advise your new provider of your exit date and the date you want to commence with them, and sign your new service agreement with the new provider.
Enjoy your new services.
Q: Does it cost any money to change?
A: You will need to check with your current provider to see if they charge an exit fee. The amount will vary depending on the individual provider. To say thanks for choosing us, Your Side will credit the exit fee from the previous provider if you are with us for 6 months, up to the value of $500.
Q: How do I stop receiving care from my current provider and start with the new one?
A: You agree on an exit date with your current provider and a start date with the new provider. Simple as that!
Whatever level of package you receive, the funding is yours to allocate as you see fit. You get to choose what mix of approved services you need to support independent living. Talk that through with your new provider. It's fine to change the amounts of support to suit you.
Q: What are important things to ask if I am considering changing Home Care Package providers?
A:
What is the cost of services per hour?
What is the management fee?
Does your provider charge any additional fees on top of the management fee? E.g. processing reimbursements, setting-up new agreements with contractors, or separate charges for case management hours?
What is your provider's exit fee?
What is the notice period if you wish to change providers?
Q: Your Side's answers some key questions about our Home Care Packages:
What is the cost of services?
Services are charged at an hourly rate that depends on the type of service you need. For example, a low needs support worker (doing things like social support or basic care like showering) will cost from $35 to $60 per hour, depending on the type of service. A more skilled role like nursing $65 to $90 per hour. Cleaning will cost around $35 to $50 per hour. Your Side has a network of trusted partners who deliver services for us and this helps give you more choice and keep prices reasonable. Our current prices are can be viewed by clicking here.
What is the all-inclusive management fee?
Our all-inclusive fee includes the initial consultation, setting up the services, monitoring and reviewing services, changes to support plan, phone contact, and monthly statements. It depends on the level of package you are on and you can see our current fees by clicking here.
Does Your Side charge any additional fees on top of the management fee?
No, at Your Side we do not charge additional fees, our fee is exactly as described – ALL INCLUSIVE! Many other providers have added on fees, and it's important to understand what you are being charged.
What is Your Side's exit fee?
Our exit fee is $250.
What is the notice period if you wish to change providers?
Two weeks.
Q: What services can you get on a Home Care Package?
A: Home Care Package is tailored to each individual's needs. You are assessed at one of four levels and that level translates to an amount of money that you can spend on care through a registered provider:
| | |
| --- | --- |
| Package level | Level of care needs |
| Level 1 | Basic care needs – approximately $8,750 a year |
| Level 2 | Low care needs – approximately $15,250 a year |
| Level 3 | Intermediate care needs – approximately $33,500 a year |
| Level 4 | High care needs – approximately $50,750 a year |
* These figures are rounded.
You can use that money to pay for services that YOU choose. Support falls into categories from nursing to domestic assistance, social support, home modifications / mobility aids, daily essential activities or assistive technology to make getting around your house safer and easier. It's up to each person to talk with their provider to put together a package of support that best suits them, within the budget provided. A good provider will help someone work out what services will work best and review the mix regularly.
However, you can't use your home care package funds to cover accommodation costs, such as rent or mortgage payments, for holidays, or paying for doctor visits.
TO CONTACT YOUR SIDE ABOUT HOME CARE PACKAGES:
CALL: 1300 134 332
EMAIL: hcp@yourside.org.au
WEB: https://yourside.org.au/home-care-packages-sydney/
Time is precious. That is why Your Side gives you more hours of in-home care for less.
We know that managing your health at home can be expensive, and support services can often fall short of what you need. Your Side Home Care Packages provide you with a coordinated service that ensures you can continue to live independently in your own home, with the care, support and time you deserve.
The Benefits of Switching to Your Side:
Services tailored to suit your needs.
One all-inclusive management fee, with no hidden costs.
Expert advice and support from a dedicated care team.
Call us now to find out more CLICK HERE.