Good News Story – Connecting through shared language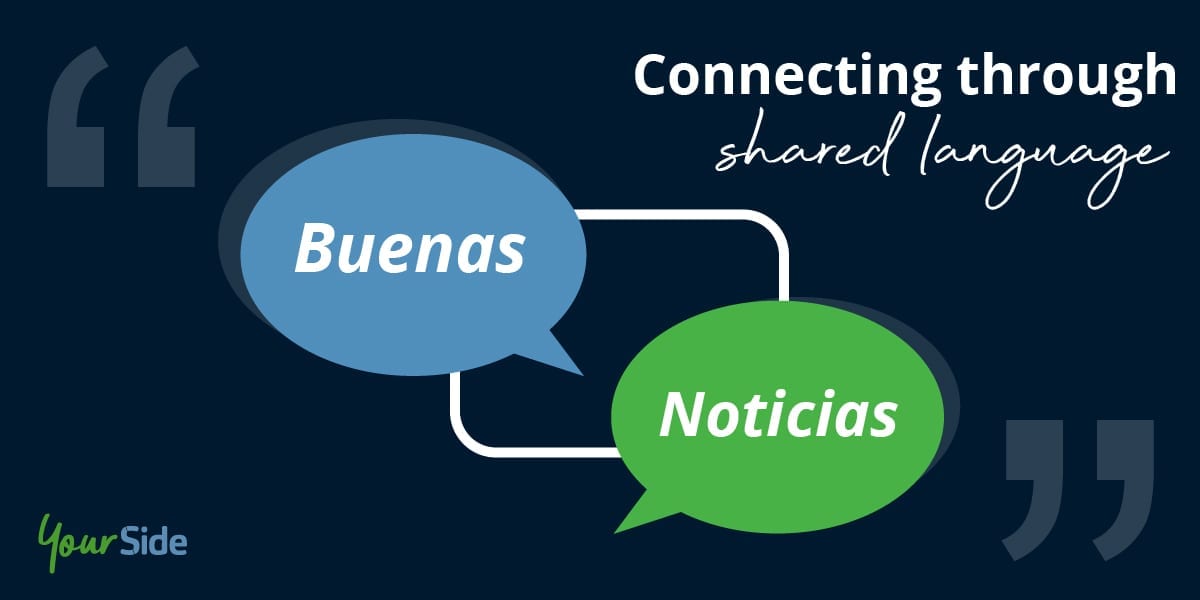 Read the story in Spanish by clicking HERE
Navigating the aged care system can be confusing at times. This can be even more challenging when there are language barriers.
Our client approached us with a referral for our Commonwealth Health Support Program however our team noticed he was eligible for a Level 4 Home Care Package and had been for five years. We discovered this client was of Spanish origin and spoke English as a second language. No problems for our Customer Care Consultant Daniela – she was able to interpret and explain the service to him in Spanish, his preferred language. All thanks to our amazing, diverse and talented team at Your Side!
We reached out to My Aged Care and put our client back onto the waiting list. Within only a couple of weeks, he was reallocated to a Level 4 Home Care Package. Since then, he has commenced his cleaning service through our package with a Spanish speaking cleaner. We're thrilled to hear it is going so well! As our client is rather isolated, being able to communicate in the same language was very important to him. Not only does this help him build social connections, but it also gives him a sense of much needed familiarity as cultural experiences can be shared.
Before Your Side, our client struggled getting onto the Home Care Package waitlist without family in Australia to support him. For a long time he was not been able to access the appropriate level of care he needed. We're glad Your Side can now be a place he can turn to for help and support.
When social distancing restrictions are eased more, our team is looking forward to doing a home visit with an interpreter to meet him in person. It will also be a great chance to determine what other supports would be beneficial for him.
To find out more about our Home Care Packages:
CALL: 1300 134 332 and ask for Bojana or Amanda
EMAIL: hcp@yourside.org.au